My Blog
Posts for tag: veneers
By Phillip S. Tully III DMD
October 22, 2018
If you have a broken, damaged, or aesthetically imperfect teeth, you may benefit from dental veneers to overhaul your smile and ensure that you feel good about the way you look. Renewing your smile can make first impressions more confident, face-to-face social interactions more enjoyable, and help you look and feel like a million bucks. Find out more about dental veneers with Dr. Phillip Tully III and Dr. W. Newton Sharp in Columbus, GA.
What is a dental veneer?
A dental veneer covers the surface of a tooth to mask its appearance, giving it new life and changing its shape, size, color, and overall appearance depending on your preferences. A dental veneer begins as a block of ceramic in a dental laboratory. A technician handcrafts the veneer based on a clay impression of your natural teeth. This process ensures a perfect fit and a convincing look, allowing you to smile without worrying about others noticing your dental restoration.
Am I a good candidate for dental veneers?
A good candidate for dental veneers is in good overall and dental health and free from issues like teeth decay and gum disease. Since every dental restoration requires a solid foundation, your doctor will need to treat these problems before placing your veneers on the teeth. A good candidate should also have a strong at-home oral care routine which consists of the American Dental Association-recommended routine of brushing twice daily and flossing between each tooth at least once.
Are dental veneers safe?
Veneers have been in use for many years and proven to be a safe way to restore your smile. Your dentist will prepare the tooth for the veneer by removing a thin layer of enamel from the tooth, making veneers an irreversible procedure. However, some veneer systems do not require this process. Consult with your dentist to determine what preparation your smile will need based on your choice of veneer.
Dental Veneers in Columbus, GA
For more information on dental veneers, please contact Dr. Phillip Tully III and Dr. W. Newton Sharp in Columbus, GA. Call (706) 323-6491 to schedule your appointment with your dentist today!
By Phillip S. Tully III DMD
January 18, 2018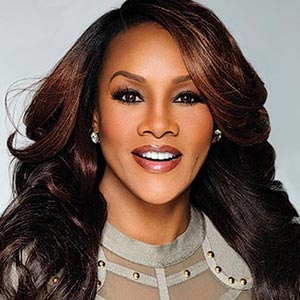 What's an actor's most important feature? According to Vivica A. Fox, whose most recent big-screen role was in Independence Day: Resurgence, it's what you see right up front.
"On screen, your smile and your eyes are the most inviting things that bring the audience in" she said. "Especially if you play the hot chick."
But like lots of people, Vivica reached a point where she felt her smile needed a little help in order to look its best. That's when she turned to a popular cosmetic dental treatment.
"I got veneers years ago," Ms. Fox told Dear Doctor magazine in a recent interview, "just because I had some gapping that probably only I noticed."
What exactly are dental veneers? Essentially, they are thin shells of lustrous porcelain that are permanently attached to the front surfaces of the teeth. Tough, lifelike and stain-resistant, they can cover up a number of defects in your smile — including stains, chips, cracks, and even minor spacing irregularities like the ones Vivica had.
Veneers have become the treatment of choice for Hollywood celebs — and lots of regular folks too — for many reasons. Unlike some treatments that can take many months, it takes just a few appointments to have veneers placed on your teeth. Because they are custom made just for you, they allow you to decide how bright you want your smile to be: anywhere from a natural pearly hue to a brilliant "Hollywood white." Best of all, they are easy to maintain, and can last for many years with only routine care.
To place traditional veneers, it's necessary to prepare the tooth by removing a small amount (a millimeter or two) of its enamel surface. This keeps it from feeling too big — but it also means the treatment can't be reversed, so once you get veneers, you'll always have them. In certain situations, "no-prep" or minimal-prep veneers, which require little or no removal of tooth enamel, may be an option for some people.
Veneers aren't the only way to create a better smile: Teeth whitening, crowns or orthodontic work may also be an alternative. But for many, veneers are the preferred option. What does Vivica think of hers?
"I love my veneers!" she declared, noting that they have held up well for over a decade.
For more information about veneers, please contact us or schedule an appointment for a consultation.